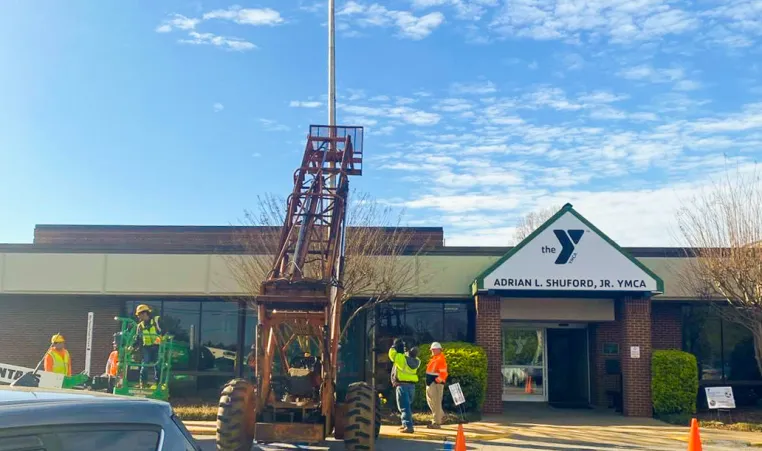 MOVING US

FORWARD
ADRIAN L. SHUFORD, JR. YMCA CONSTRUCTION UPDATE – 3/10/23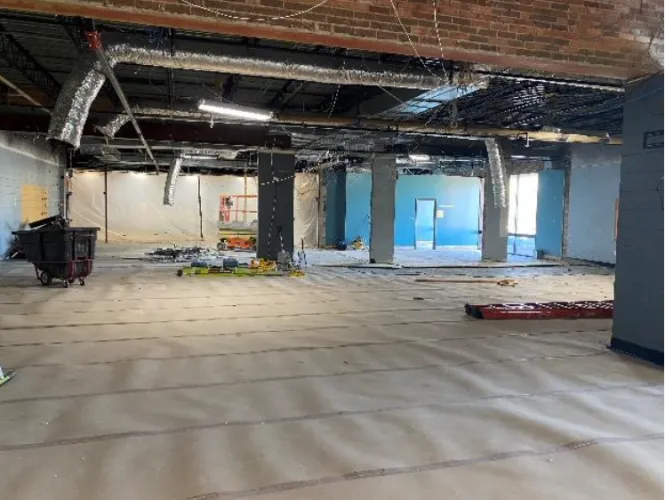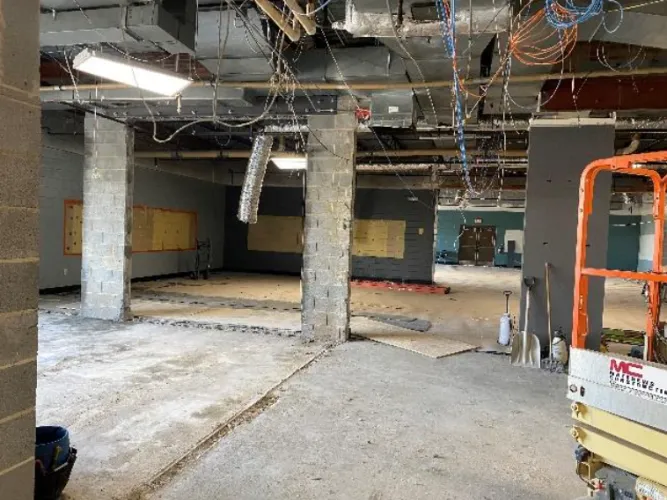 Dear YMCA Member,
First, we'd like to thank you for your patience and understanding as we have begun construction this week! So far we've seen floors ripped up and walls torn down, and there is much more to come! We hope you are enjoying having a front row seat to the wonderful renovations that are taking place.
Here is an update of what to expect next:
Work will continue in the wellness center as they finish the demolition and begin installing new floors, ceilings, and lighting.

Child watch and the Women's Locker Room will be closed March 13-14 while we demo the floors & ceilings in the hallway. These areas should open back up on Wednesday morning.

Re-tiling of the Women's Shower Area will begin on Wednesday, March 15th. During this time, women will still have access to the locker room area and steam room/sauna, but will need to use the Girls/Family Locker Room for showers and entering the pool.

New hot water heaters will be arriving within the next two weeks. If you have any questions, please reach out to any staff member.
Again, we thank you for your patience with us. It is an exciting time to be a member of this YMCA family, and we are grateful you are here!
In Y Service,
Kara Cloninger
Executive Director